How To Make a Cute Dress Out of Shorts Meme
There is a new meme that started at that wonderful place that seems start many a new meme called Tumblr. You may have heard of it? it is a micro blogging website although they like to call it tumble blogging!
This "ironic photo fad" was started by user chronicallylate and is a photo set that shows how to turn men's gym shorts into a pretty little off the shoulder dress. While all the pictures and videos I have seen have been of men doing this I could imagine that there are some women on Tumblr and other places that have got some great ideas on fashion and will be trying the same in the not to distant future! Come on girls get those pics out there!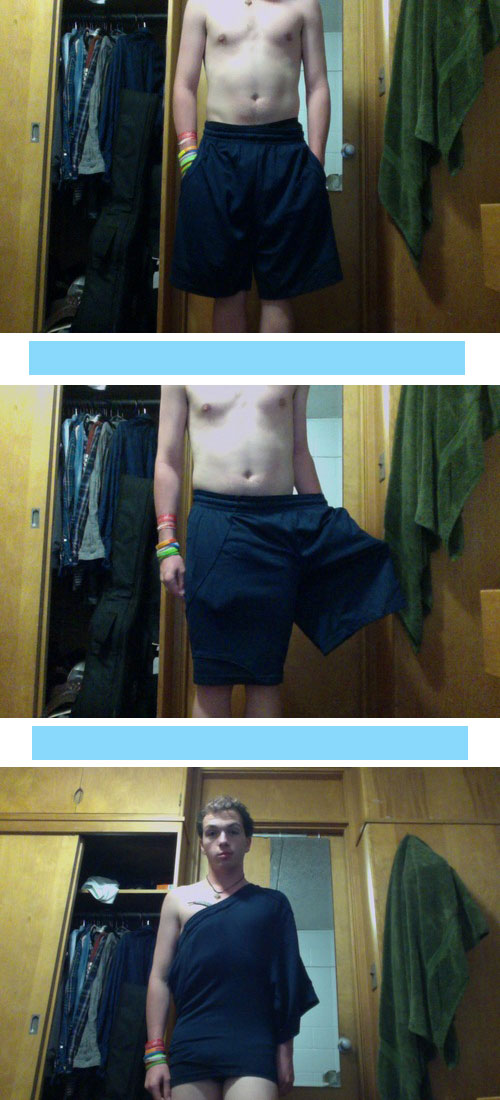 chronicallylate used just a plain pair of black gym shorts to great effect, other have gone with color combinations and have come up with some amazing if not a little racy outfits. A notable one is the happy little yellow number above, that has been accessorized with sunglasses and scarf.
For the higher class gym short wearers and possibly ones in a colder climate there is the double off the shoulder shorts dress, which would be much more suitable for a night out at a good restaurant and then a classy wine bar afterwards 😉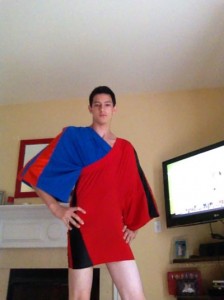 ---