Swifties Taylor Swift meme generator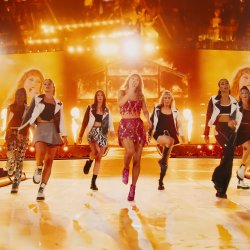 Ah, welcome to the "Swifties Meme Generator," the ultimate playground for fans who know that life isn't just about "Shake It Off" moments; it's also about those "All Too Well" tearjerkers. Now, you might be wondering, who's behind this magical realm of Taylor-inspired memes? Well, let us spill the tea: we're not just any random meme enthusiasts; we're certified, card-carrying Swifties ourselves! That's right, we try to get to every show we can, own every album, and yes, we even have a shrine dedicated to Meredith and Olivia.
But enough about us; let's talk about you and how you can become the Michelangelo of Swiftie memes. Our generator is packed with iconic Taylor moments, from her fearless days to her folklore nights. Want to celebrate your "Love Story"? There's a meme for that. Feeling like a "Betty" today? We've got you covered. And let's not forget the classics like "Dear John" and "White Horse" for when you're in your feels.
We believe that being a Swiftie is not just a fandom; it's a lifestyle, a religion, a "Fearless" way of navigating the world. And what better way to express that than through memes that are as fabulous, quirky, and heartfelt as Tay Tay herself?
So come on, Swifties, let's turn our fandom into meme-dom!