Real Madrid meme generator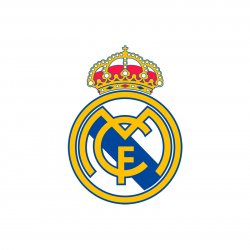 Ah, welcome to the "Real Madrid Meme Generator," the ultimate digital playground for Los Blancos aficionados who know that soccer isn't just a game—it's a lifestyle, a religion, and a never-ending source of meme-worthy moments. Whether you're a die-hard Madridista or a casual fan who just can't resist the allure of the iconic white jersey, this is your chance to become the Zinedine Zidane of memes!
Picture this: Sergio Ramos just scored a last-minute header, and you're on cloud nine. What do you do? Head straight to our meme generator, of course! Slap that glorious moment onto a template, add a witty caption like "Ramos Time," and boom! You've just created a meme as legendary as Cristiano Ronaldo's bicycle kick.
But wait, there's more! Our generator isn't just about celebrating victories; it's also perfect for those nail-biting moments when you're praying to the soccer gods for a miracle. Got a template of a nervous Zidane? Pair it with a caption like "Waiting for El Clásico like..." and let the meme magic happen.
Why did we create this meme generator, you ask? Simple. We're not just fans; we're Madridistas through and through. We live for the thrill of the game, the roar of the Bernabéu, and the memes that make us laugh, cry, and cheer. So come on, fellow Madridistas, let's turn our passion into meme-tastic masterpieces! Hala Madrid!
If you're craving more action, stats, or behind-the-scenes content, don't forget to visit Real Madrid's official website at realmadrid.com. It's the ultimate source for all things Los Blancos and the perfect companion to our meme generator. After you've caught up on the latest galactic signings or relived historic Champions League moments, swing back to our meme generator to encapsulate those feelings in meme glory. It's like a perfect hat-trick: get your news from realmadrid.com, then craft your meme masterpieces with us. A seamless blend of fandom and meme magic, all in one place. Hala Madrid!