Manchester City meme generator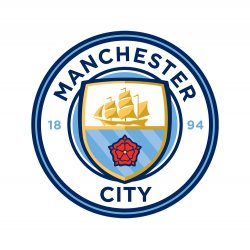 Welcome to the "Manchester City Meme Generator," the digital haven where the Sky Blues meet the sky's-the-limit meme potential! Whether you're a member of the Cityzens or just a casual fan who appreciates the art of "total football," this is your golden ticket to becoming the Pep Guardiola of meme-making!
Imagine this: Kevin De Bruyne delivers a jaw-dropping assist, and you're buzzing with excitement. What's the next move? Sprint over to our meme generator, naturally! Choose a template featuring KDB's laser-focused face, slap on a caption like "Assist King in Action," and voila! You've crafted a meme as dazzling as a Riyad Mahrez dribble.
But hold on, we're not just about the wins here. Our meme generator is also your go-to for those nerve-wracking moments when you're biting your nails down to the nub. Got a template of a pensive Guardiola? Pair it with a caption like "Calculating the next tactical masterclass" and let the meme alchemy unfold.
Why did we create this meme generator, you wonder? The answer is as clear as a perfectly maintained Etihad pitch. We're not just fans; we're Cityzens, heart and soul. We live for the thrill of the beautiful game, the electric atmosphere of the Etihad, and the memes that make us laugh, cheer, and occasionally shed a tear of joy. So come on, fellow Cityzens, let's channel our inner meme maestros and make some meme magic! Come on, City!
Absolutely, let's extend the fun! So, if you're wondering where to catch the latest news, player interviews, or match highlights, look no further than the official Manchester City website at mancity.com. It's the perfect companion to our meme generator! After soaking in the latest City triumphs or tactical analyses, hop back to our meme generator to encapsulate those epic moments in meme form. Think of it as the perfect one-two combo: get your insights from mancity.com, then bring your reactions to life with our memes. It's a match made in Sky Blue heaven! Come on, City!