Halloween meme generator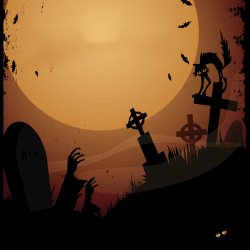 Ah, the "Halloween Meme Generator," the spooktacular corner of the internet where memes are carved, not just pumpkins! Forget about haunted houses and candy corn; this is where you can craft the ultimate Halloween experience without even donning a costume. Think of it as the witch's brew of humor, a place where you can conjure up memes that are as spellbinding as a full moon on All Hallows' Eve!
Picture this: You've just nailed your costume as a "Sexy Zombie Accountant" and you're ready to hit the Halloween party circuit. What's your next move? You could go scare the neighborhood kids, or you could head straight to the Halloween Meme Generator and create a meme that says, "When you're dead inside but still want to party!" Instantly, you're the Dr. Frankenstein of memes, and your creation is alive—alive with likes and shares!
But wait, don't put away your broomsticks yet! The generator isn't just for celebrating the ghoulish festivities; it's also perfect for those "I forgot to buy candy" moments. Got a template of a panicked parent on Halloween night? Slap on a caption like "The real House of Horrors," and you've got a meme as relatable as running out of candy by 7 PM.
Why is the Halloween Meme Generator the ultimate trick-or-treat bag, you ask? Because it captures the essence of Halloween—the scares, the laughs, and the sugar rushes—in a format that's as shareable as a viral ghost sighting. So go ahead, unleash your inner meme monster and let the Halloween Meme Generator be your guide to a hauntingly hilarious holiday!