Bayern Munich meme generator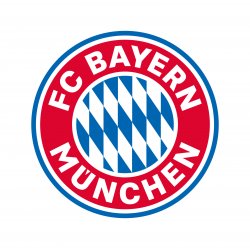 Welcome to the "Bayern Munich Meme Generator," where the Bundesliga meets the meme league! Whether you're a die-hard member of the "Südkurve" or just a casual fan who can't resist the allure of the Bavarian giants, this is your chance to become the Hansi Flick of meme craftsmanship!
Picture this: Robert Lewandowski scores yet another hat-trick, and you're on cloud nine. What's your next move? Sprint to our meme generator, of course! Choose a template featuring Lewy's iconic goal celebration, add a caption like "Just another day at the office," and boom! You've created a meme as unstoppable as a Joshua Kimmich long-range shot.
But wait, there's more! Our meme generator is also perfect for those moments when you're biting your nails during a Champions League knockout match. Got a template of a focused Manuel Neuer? Pair it with a caption like "Saving goals and memes since 1986," and let the meme magic happen.
Why did we create this meme generator, you ask? Simple. We're not just fans; we're part of the Bayern family. We live for the thrill of the game, the roar of the Allianz Arena, and the memes that make us laugh, cheer, and celebrate. For more Bayern Munich action, don't forget to visit the official team website at fcbayern.com. It's the perfect one-two punch: get your Bayern news there, and then come back to craft your meme masterpieces with us. Mia San Mia!