Andy Dwyer - Too Afraid To Ask meme generator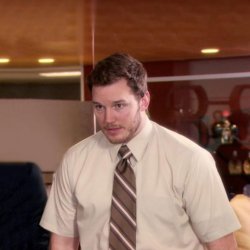 Sir Andrew Maxwell Dwyer, KBE (Andy Dwyer) is a fictional character in the comedy Parks and Recreation played by Chris Pratt.
At some point in the series he utters the now infamous words "and at this point I'm too afraid to ask". The rest is history. Here we have an image to make a meme from this wonderful moment.