Wall Street Bets ( WallStreetBets ) Logo meme generator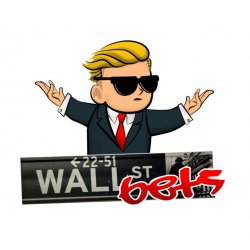 Meme Generator for 'Wall Street Bets ( WallStreetBets ) Logo'
In 8 years Wall Street Bets has grown from a place a few autists went to talk about how to lose money to one of the most popular subs on Reddit.
We here at Make a Meme visit the sub every day and have yet to make a cent from any of the knowledge we have garnered there. We just seem to keep losing money.
While the bad bets we have been placing have definitely eaten into our yearly income we console ourselves in the knowledge that every loss is a Tax writeoff.
Tendies is what we are after! Even though no one here at MAM is even sure what one is but that doesn't matter. We need to find one and although we aren't sure about much one thing we do know is that WSB is the plae to find one. We think!
Stonks only go up!
By the way thank F*%K they got rid of that new logo.