Ron Swanson : I am a Simple Man meme generator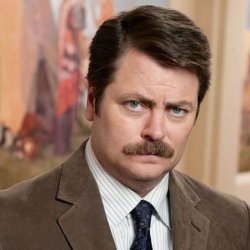 Yet another great quote from Ron Swanson of the TV sitcom Parks and recreation. The quote "I am a Simple Man" has been made into a meme which is generally used to.. well high light a simple theme.
The quote first appeared in Parks and Recreation in 2010 but was not used as a meme until 2011 on Reddit.com.