Collingwood FC meme generator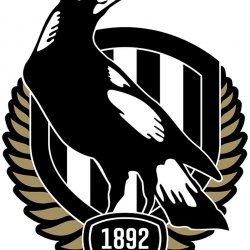 Ah, the Collingwood Football Club, or as some like to call it, the "Pies"—a team so iconic that even their losses are legendary. Founded in 1892, Collingwood has a rich history that's as black and white as their jerseys. They've won 16 VFL/AFL premierships, which is a record they share with Essendon and Carlton. But let's not forget their knack for finishing as runners-up; they've done it 27 times! It's like they're the Leonardo DiCaprio of the AFL—always the bridesmaid, never the bride, until they finally win one and everyone goes wild.
Now, let's talk about the Collingwood FC Meme Generator. Ah yes, the gift that keeps on giving. This online tool allows fans and, well, not-so-fans, to create memes that capture the essence of Collingwood's rollercoaster journey through AFL history. Whether it's a meme about their infamous "Colliwobbles," or a cheeky nod to their passionate (and sometimes overly vocal) fanbase, the meme generator has got you covered. It's like having a digital "Magpie" that instead of swooping at you, delivers laughs.
So, whether you're a die-hard Collingwood supporter or someone who just enjoys a good laugh at their expense, the Collingwood FC Meme Generator is your go-to for a chuckle. After all, if you can't laugh at yourself, who can you laugh at?